How it all started…
The StoryTiles story starts with little Marga. When she was young she was crafting and creating all the time with her head full of fantasies and ideas.
A bit older, she went to the 'School of Arts' in Amsterdam. In that time she made hundreds of 'collages', small artworks on ceramic.
One day, her grandmother gave Marga a box with really beautiful old Dutch tiles from the year 1600. She revived those tiles by putting her own designs on them. The authentic character gained an artful twist; a wink to the past.
From the studio in Amsterdam StoryTiles brings out a new collection in spring and fall every year. StoryTiles bakes her tiles in Holland in the artisanal way in a traditional Dutch oven. Marga is still head of design, and cooperating regularly with known designers and museums. StoryTiles sells in more than 20 countries and over 300 shops.
The dream of the little girl with the many stories in her head came true! Marga van Oers' designs have become a universal visual language and tile lovers all over the world collect them to create their own story on their walls.
Lots of love, The StoryTeam
How it's made
Ceramic tiles have been manufactured since the 16th century. StoryTiles bakes all the tiles in the artisanal way, by hand, in traditional ovens, just like then.
Because of the high baking temperatures the tiles can stand heat and water, so they're suitable for kitchens and bathrooms.
StoryTiles come with a hanging system and are available in 3 sizes.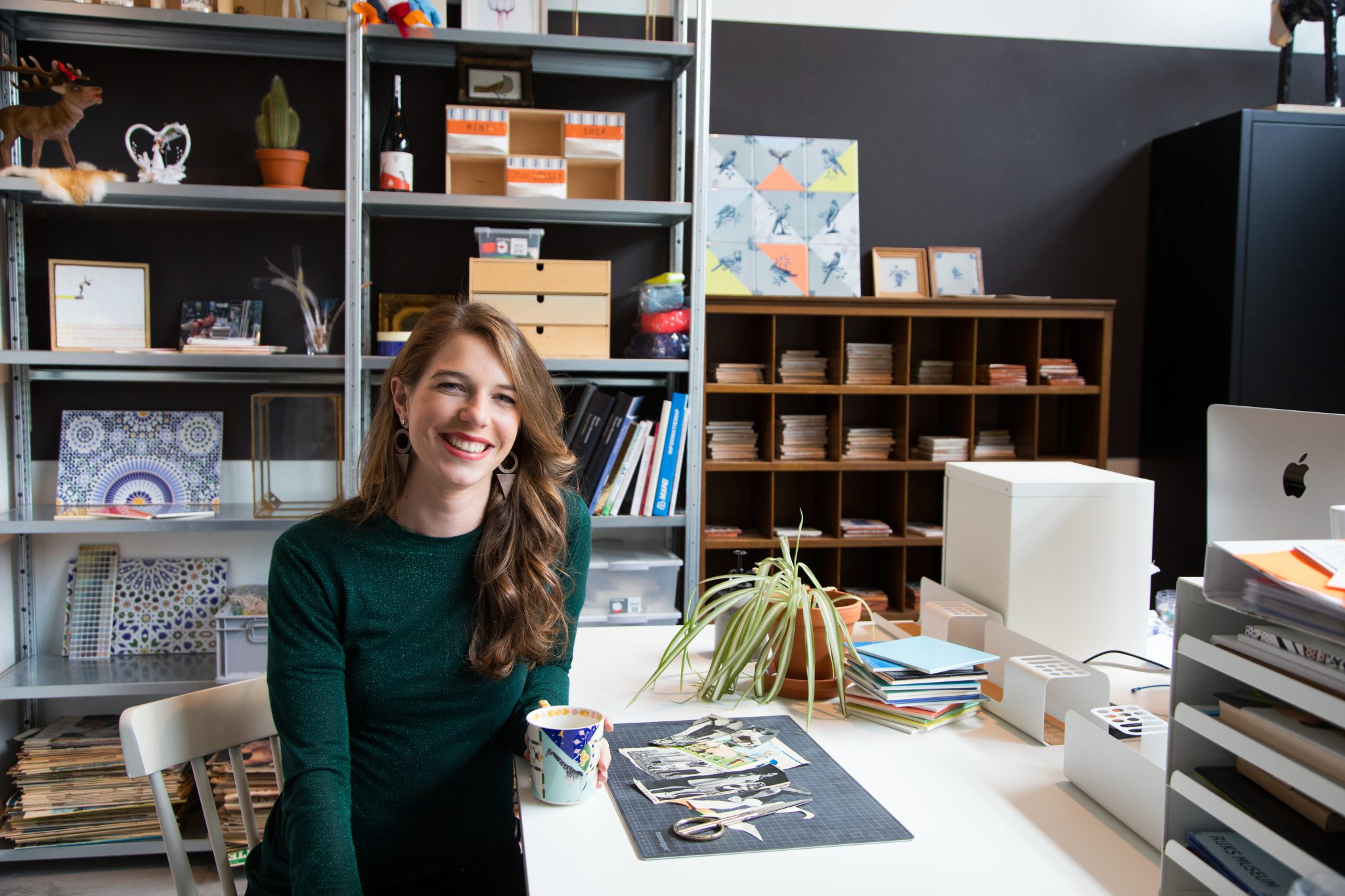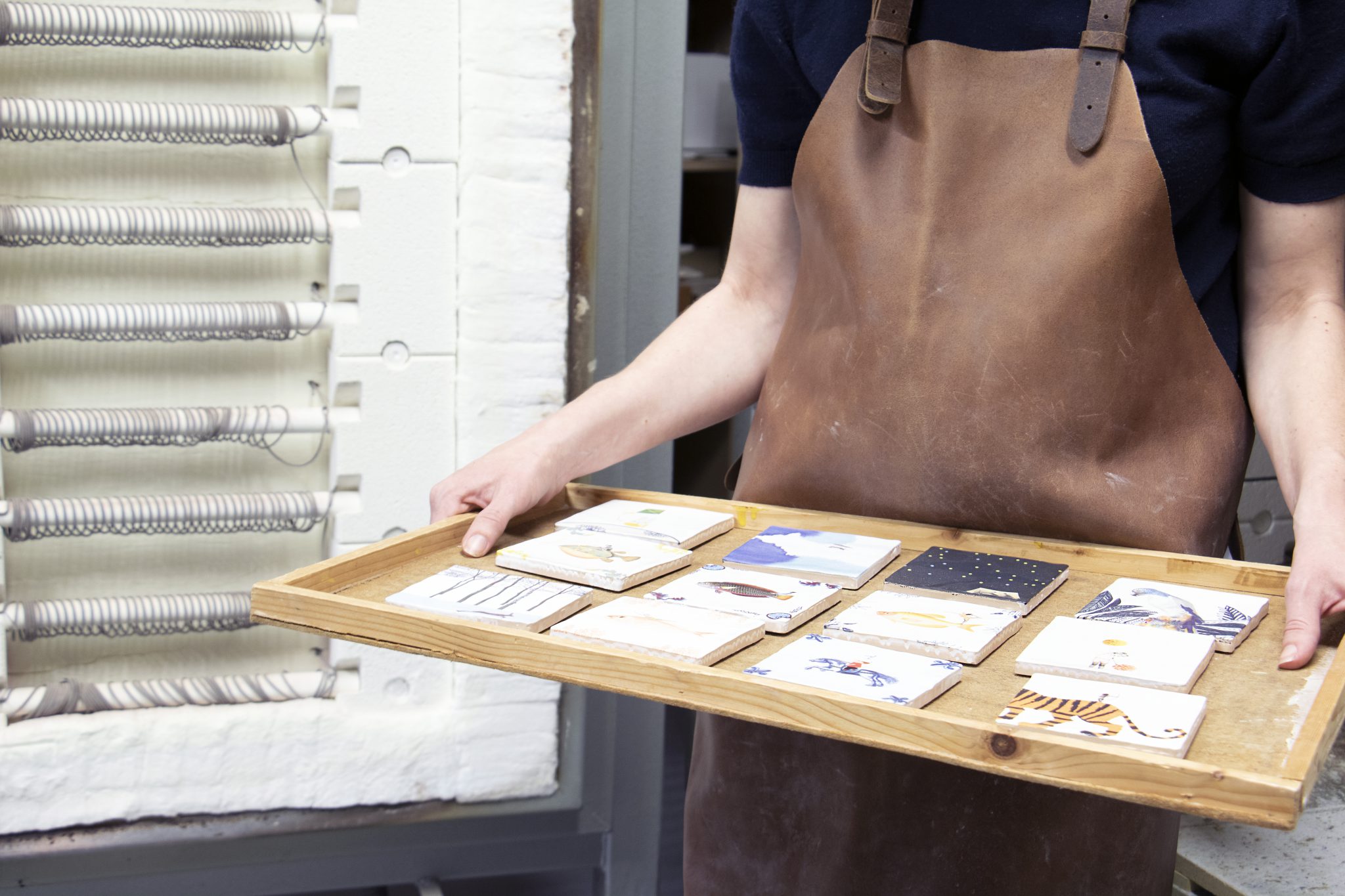 Your own StoryTile!
Everyone has a story to tell! We design custom made tiles: an even more personal
art piece. Together with our designers, you can create a totally new and unique limited design. For example as a promotional or jubileum gift or as a personal end-of-year present for all your colleagues.
Please contact us formore information, we are happy to help
with a customized art piece.
(Only available for the B2B customer)